In Memory
Warren Larsen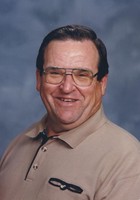 LARSEN, WARREN H.

Our much loved friend, husband, and father, passed away peacefully on October 5th, 2011, after a brief battle with cancer. He was surrounded by many of the people he loved the most. Warren was born on August 29th, 1946 to Howard and Grace Larsen in Lewiston, Idaho and was the first of their four sons. A short time later, the family relocated to Spokane, Washington, where he resided until 1982.

Warren graduated from West Valley High School in 1964. As a teenager, he went to work for the then Great Northern Railroad, which later became Burlington Northern and, finally, Burlington Northern Santa Fe. He worked there as a carman until he proudly retired on his 60th birthday in 2006. On November 11th, 1967, he married the love of his life and wife of 30 years, Pamela (Kist) Larsen. During this time, he also served in the United States Air Force and the Air National Guard. He relocated to Kennewick, with his wife and children, in 1982.

Over the years, Warren pursued many interests. He obtained a pilot's license, which he kept active for many years. He also was a licensed realtor. He enjoyed hitting the road and traveling to the Washington and Oregon coasts as well as numerous other stops along the way. A fan of the Tri-City Americans, he was a season ticket holder for many years. He especially enjoyed his trips to Las Vegas, where he loved playing the slots. He was most looking forward to going there with his family this Christmas. Most of all, he was dedicated to his family and providing for them, which he did for over 40 years - all the while supporting them in all of their endeavors and interests.

He is preceded in death by his parents, two brothers, Ronald and Duane Larsen, and his wife, Pamela, who left us in 1997. He is survived by his two children, Michael and his partner John Thomas, of Kennewick, Washington; and his daughter Susan of Kirkland, Washington; his brother, Jack and his wife, Benita of Rathdrum, Idaho; his niece, Sherrie Larsen of Spokane Valley, Washington; his mother-in-law, Clem Kist of Spokane Valley, Washington; his long-time friend and companion, Sharleen Davies of Pasco, Washington; and his beloved little dog, Max.

Arrangements are being handled by, and at, Mueller's Tri-Cities Funeral Home, 1401 S. Union Street, Kennewick, Washington.

A viewing will be held Friday, October 7th, 5:00 p.m. to 8:00 p.m., and Saturday, October 8th, 2011, 12:00 p.m. until the start of the funeral service at 2:30 p.m. Interment will follow at Desert Lawn Memorial Park. All family and friends are invited to attend.
The family asks that in lieu of flowers, a donation can be made to the Tri-Cities Cancer Center Foundation, the American Cancer Society or The Chaplaincy of Tri-Cities.
The family invites you to sign their online guestbook at www.muellersfuneralhomes.com.